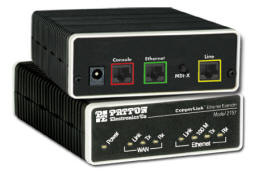 The Patton 2157/UI-2PK CopperLink Rate Adaptive 4.6 Mbps Ethernet Extender Kit (1 Local Unit and 1 Remote Unit) 100-240V Power Supplies Included is a 2-Pack kit which includes both sides of LOCAL / REMOTE pair, with Universal Internation power supplies included.
You can always call for a quick quote.
If you like the price, you can order right over the phone.